For Advertising info call: 702-781-4498 follow on Twitter @eotmpr
Truth News is our Muse
Posts Tagged 'Mitt Romney'
Follow us: @eotmpr on Twitter | EOTM.Media on Facebook
It was an exciting and over the top ringside match broadcasted live on HBO pay-per-view which had over one million viewers. Defeated presidential candidate Mitt Romney was a ringside guest. The savvy business man also visited with Manny Pacquiao in his dressing room before the fight, wishing him well…..stating:
"Hello Manny. I ran for president. I lost," Romney told the fighter, according to Pacquiao publicist Fred Sternburg.
Considering the ending…that was not the kind of inspiring stuff Pacquiao needed to hear…right?
Juan Manuel Marquez won in a stunning performance, KO'ing Pacquiao in the 6th round. Marquez surprised Pacquiao and landed a devastating right hand over the top that he didn't see. The punch landed on Pacquiao's chin and drove him face forward into the canvas.


For Marquez (55-6-1, 40 KOs) it was sweet vindication in a four-match series that had always seen him come up just short.
"We always work on that punch," Marquez said. "The change in rhythm was important. We knew he was going to come out aggressive. We had to work on more technique and we were able to capitalize on that. We knew it would be a very difficult fight, but not an impossible fight.

"I felt Manny was coming after me for a knockout in the last few rounds. I felt he could knock me down at any time. As soon as I saw my first opening I landed a hard right hand. After I knocked him down the first time I thought I could knock him out.''
The first fight between these guys ended in a draw. The second was a split-decision victory for Pacquiao (54-5-2, 38 KOs) and the third was a majority decision for Pacquiao. The fourth was a definitive, concussive exclamation point to the series for Marquez.
"Why not?'' Pacquiao said of a possible fifth fight.
On the knockout, he added, "I just got hit by a punch I didn't see.''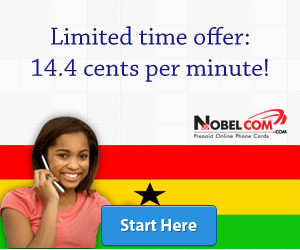 Marquez sent the first shock wave through the crowd late in the third round when he landed a looping right hand that came over Pacquiao's glove and landed on his chin, knocking Pacquiao flat on his back. It was the first time that Pacquiao had been down in the 39 rounds that the two had fought. Pacquiao made it to his feet by the count of four and seemed angry that he had tasted the canvas. When the round ended, he gave Marquez a long stare as he slowly walked back to his corner.
Pacquiao exacted his revenge in the fifth round when he caught Marquez with a straight left that knocked Marquez off balance enough for his left glove to touch the canvas. It was scored a knockdown. Then the two boxers engaged in a fierce battle, with Pacquiao getting the better of Marquez in the exchanges. Marquez finished the round with a bloody nose.
50 Cent, a newly licensed boxing promoter, added his flair before his boxer, Yuriorkis Gamboa entered to fight Farenas in the co-feature. The rapper descended from the circular light standard above the ring on two wires — Peter Pan style — doing his new rap song "My Life'' for Gamboa's ring entrance.
"Get used to it,'' he said to the crowd.
Fifty's fighter fared better than Snooki's guy as Gamboa (22-0, 16 KOs) scored a 12-round unanimous decision over Michael Farenas (34-4-4, 26 KOs) to win the WBA super featherweight title, while Javier Fortuna (21-0, 15 KOs) scored a lopsided 12-round decision over Patrick Hyland (27-1, 12 KOs), who is co-promoted by Snooki, to take the WBA interim featherweight title.
Read more via The Bleacher Report.
RELATED SPORTS NEWS: